The 2016 - 2017 Musicale Season

SAVE THE DATE
Stop Time

November 2, 2016
refreshments 10:00 A.M. | musicale 10:30 A.M.
Fellowship Lutheran Church, 6727 S Sheridan Rd • Tulsa, OK 74133  
---
HYECHKA CLUB PROGRAM COMMITTEE
Hazel Rowena Mills, chairman
Holly Breese Cinocca   
   Beth Herrington
Karen Finley Gingrich   
 Sarah Breese McCoy
Amanda Hardy 
 Brady McElligott
The Hyechka Club of Tulsa events are free and open to the public.
---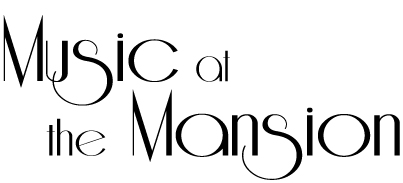 A collaboration  of Tulsa Historical Society and Hyechka Club of  Tulsa
Presents
October 20, 2016 - 1:30 P.M.
Tulsa Historical Society and Museum | 2445 S. Peoria Avenue, Tulsa
Featuring Jarrod Elmore, solo pianist
And
"Guitars Gone Wild" Jazz Trio
(Joesf Glaude, Jarrod Elmore and Bill Jones)
Yesteryear

Jarrod Elmore

Lulaby for the Broken

Jarrod Elmore

Jarrod Elmore Piano

The Lady's Voice

Joesf Glaude

The Essential Blonde

Joesf Glaude

The Adventures of Zoe

Joesf Glaude

Beautiful Distraction

Joesf Glaude

Moses the Cat

Joesf Glaude

Spanish Cat Jazz

Joesf Glaude

Wandering, Not Lost

Joesf Glaude

Guitars Gone Wild
For artists' bio information, visit the Music at The Mansion page.
---
Admission: Adults $5 | Seniors $3 | Students and Tulsa Historical Society Members Free.
If you are interested subscribing to Music at the Mansion News and Announcements, please follow the link below:
MUSIC AT THE MANSION.
Like us on Facebook: