HYECHKA CLUB TULSA
Wednesday, April 16, 2014
All Souls Unitarian Church, 2952 S. Peoria
Coffee and Snacks -10 a.m.
Program - 10:30 a.m.
Cantique de Jean Racine, by Gabriel Faure
Duetto: Blanche-Marie et Marie-Blanche, by Andre Messager
Linda Frazier and Nancy Farmer, sopranos | Anna Norberg, piano
               
Snowy Morning Blues, by James P. Johnso
Blue Moon, by Richard odgers and Lorenz Hart
Carolina Shout, by James P. Johnson                                
Barron Ryan, piano
The Harwelden Mansion, the Harwells, and the recently returned original Knabe grand piano  
Susan Swatek, Literary
The event is free and open to the public
---
BIOS

Linda Frazier and Nancy Farmer became friends through the Chancel Choir at Boston Avenue Methodist Church many years ago. The opportunity to sing in the choir made them realize how much they enjoyed singing duets together. They participated in five Tuesdays at Trinity programs and have sung often for Hyechka and Wednesday Morning Musicale. 
Now that renowned Tulsa pianist Anna Norberg has joined the duet, Linda expressed, "We are thrilled that we are now a threesome."

Barron Ryan has been described as a "musical phenomenon", with his passion and love for music being evident throughout his performances. The son of two musicians, Barron has long enjoyed a variety of music, from Beethoven to his childhood favorite, the Glenn Miller Orchestra, and he brings that love of diverse music to his own concerts.

Last year, Barron released his debut solo album, Classical with Attitude, which features classical music infused with jazz and ragtime, and is now working on The Masters' Apprentice, his next solo album that on which he will replay his own transcriptions of great jazz pianists' solos. He has performed concerts in the US, Israel, and Japan, and today he is performing for us. Please help me welcome Barron Ryan.
---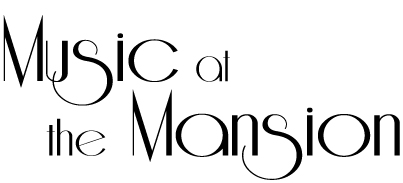 SERIES
April 17, 2014 - 1:30 pm
Travis Mansion - 2245 South Peoria
Performing Artists
Laura Berman, piano
Sheri Scales-Neubauer, violin | Aaron Beck, piano
For additional information about the event, please visit the Music at the Mansion page.
---
If you are interested subscribing to Music at the Mansion News and Announcements, please follow the link below:
MUSIC AT THE MANSION.
Like us on Facebook: